Vintage Blouse Patterns.
I have a serious wardrobe gap in the blouses section. I seem to be always sewing dresses, the lazy girl's wardrobe staple! But since sewing the zinnia I realized how few things I had to pair it with! I actually went out and bought the peasant blouse I'm wearing in the photos I took for the zinnia skirt post, bad sewist!
I'm actually not super flush in blouse and shirt sewing patterns either, but I do have a few I really like. Shall we tackle them in chronological order?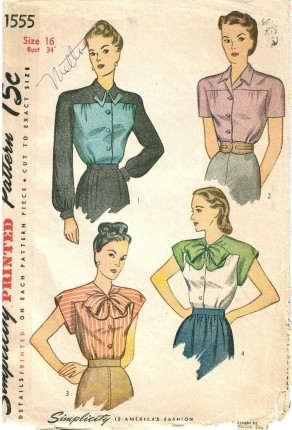 First we have simplicity 1555 from 1945. I'm not super fond of view one or two, but check out three and four! I love the contrast and the big old pussy bow. I have a feeling it won't help to minimize my already broad shoulders, but it's so cute I might just have to deal with the linebacker look.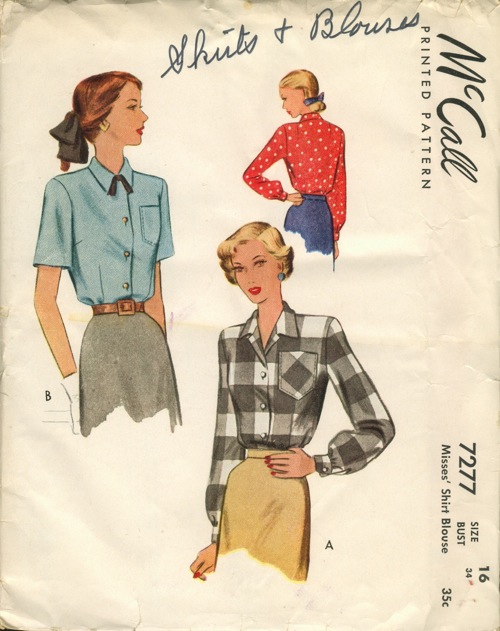 From 1948 we have McCall 7277! This pattern is really classic. I love the illustrations for the 1940's McCall's patterns. That buffalo check version with bias cut pocket is pretty much screaming my name. I do like version B in blue though, it would look really cute with a scar or bow tied under the color.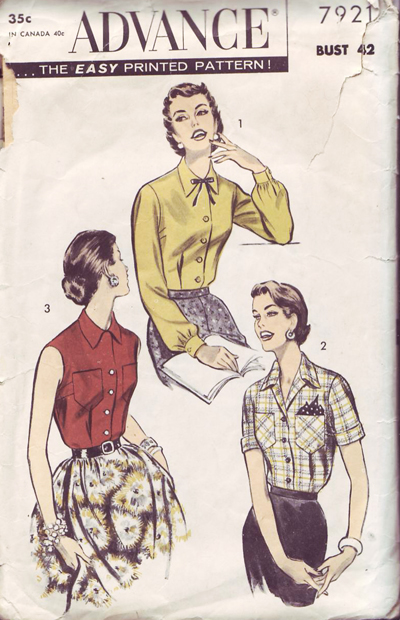 Here's Advance 7921, from 1950. I'll probably make this one first once I get finished with a few of the sewing projects I've got lined up. Version one with the bow... So cute! It's very similar to the pattern above, which I like more, but this one is already in my size so I won't have to grade anything!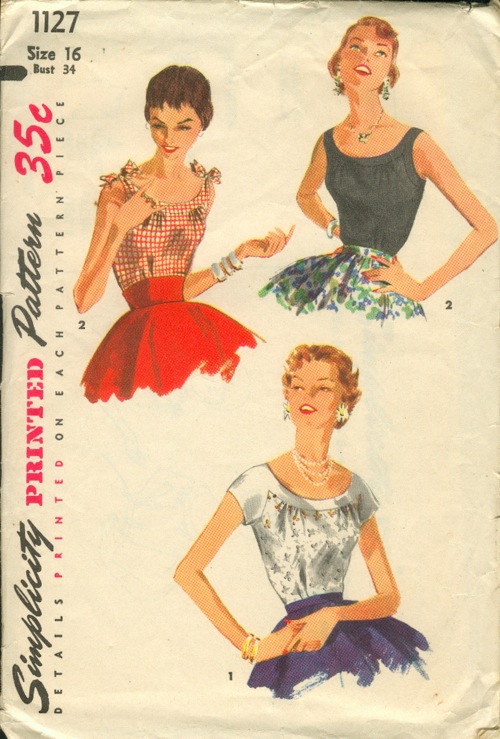 Finally from 1955 here's simplicity 1127. Versions 2 and three are decidedly more summery than I need right now, but I could see version one with sleeves working quite nicely. I love gathered necklines!
Have any tried and true blouse patterns to recommend? Let me know!