1950's Swimsuits & Giveaway!
I love 1940/1950's bathing suits. They're really classic, flattering, and all around awesome. They're very unlike the suits today though. Most were made of Cotton fabric, with little stretch. The closure of choice was usually a metal zipper. I really can't imagine doing any serious swimming in them. But I can very much so imagine sunning myself on the beach in such a pretty little number. Finding one ready made is practically impossible. Well, practically impossible if you find spending hundreds on a swim suit outrageous.
Just as anything in my life that I can't afford, I can at least attempt to DIY! Luckily I won't even need to bother trying to draft a pattern!
has a wonderful PDF "Beach Bra" pattern available in many sizes!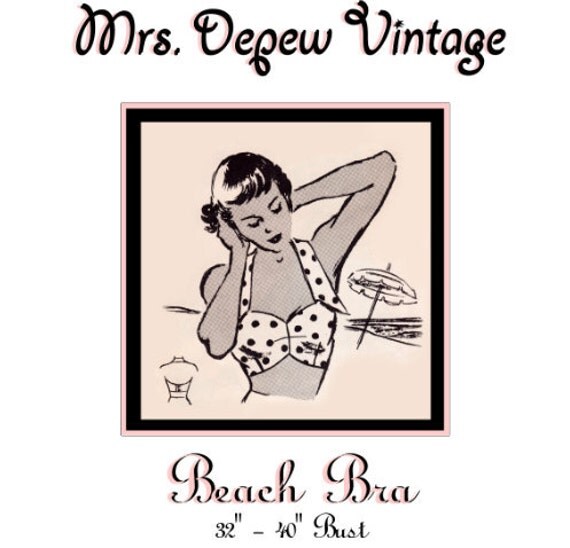 Even luckier she's offering the pattern for free to one of my readers!
To Enter do all of the following:
1. Be a follower of this blog, either through google friend connect, or any blog reader. (Let me know which one in the comment)
2. Leave a comment with your name and email address
Extra Credit ( 1 extra entry for each completed )
1. Mention this on your blog
2. Tweet This
@thepaigey I entered luxperdiem's Mrs. Depew Vintage giveaway
http://tinyurl.com/7lndvgz
Contest Closes Friday the 20th of July at 8:00 pm EST, and is open to everyone, including international readers. Winner will be chosen at random.
**I was not compensated in any way besides being able to offer this giveaway. **